Chevrolet Equinox Owners Manual
Additional Storage Features

Storage

/ Additional Storage Features
Cargo Cover
For vehicles with a cargo cover, use it to cover items in the rear of the vehicle.
To remove the cover from the vehicle, pull both ends toward each other. To reinstall, place each end of the cover in the holes behind the rear seat.
Cargo Tie-Downs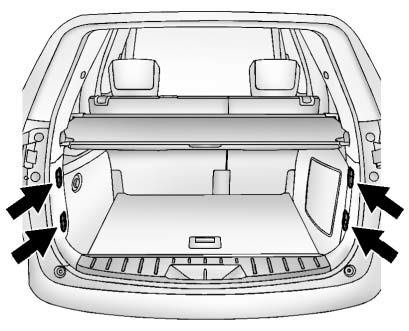 The vehicle may be equipped with four cargo tie-downs located in the rear compartment.
Convenience Net
This vehicle may have a convenience net located in the rear of the vehicle. Attach it to the cargo tie‐downs for storing small loads.
Do not use the net to store heavy loads.










© 2022 www.cheviman.com. All Rights Reserved.